making the world a better place

I was a teacher and a school administrator for more than 35 years. I knew students who struggled with challenges and hardships that would overwhelm an adult. I saw how something as simple as a new pair of shoes could change a "truancy problem" into a kid who was excited about being at school.
The Sallie A Hunt Foundation provides a little extra something to struggling students. Counselors and teachers tell us about their struggling students usually without revealing names. Everything we do is confidential. 100% of the donations we receive is spent on students and sometimes their families. We strive to make the world a better place.
-Sallie A. Hunt
The purpose of the Foundation is to support activities that enhance the lives and well-being of underserved children and adults.

A not for profit organization.
Haitian

Bridge

Alliance
Tijuana, Mexico



In the summer of 2023 The Sallie A Hunt Foundation delivered $500. worth of rice, beans and canned goods to the Haitian Bridge Alliance in Tijuana, B.C. That seemed like a lot of food until it was divided up among all the families living there! Presently 120 Haitians live in the encampment. Improvements in the shelters have been made since our last visit when there were more than 500 people. Three-sided rooms on raised platforms have tent flap openings and beds. Small windows provide cross-ventilation. The raised platforms keep people and their belongings dry when the hot, dusty ground becomes a river of mud. Two communal kitchens are shared by the families.
We donated 3 large tents to the Haitian Bridge Alliance to help Haitian asylum seekers who are forced to wait in Mexico while they are waiting to be called for consideration to enter the U.S. Haitians in Mexico are among the most needy of all asylum seekers. Most are forced to wait for months and face racial discrimination when seeking work. Alex England , SAH Foundation vice president, traveled to Tijuana to help make repairs and set up tents in the Haitian encampment.
Care Packages for Local Families
The Foundation worked with Indivisible in Fallbrook and Temecula to create gift packages for men, women and children who live in the migrant workers camps in De Luz. In addition to personal gifts, food, blankets and warm clothes were offered. Many thanks to friends and neighbors who generously donated lots of blankets and warm clothes! Nighttime temps drop to freezing and some of the workers have no shelter or unheated shelter at best.
We have had the honor of serving our local community and families in need during these unprecedented times with the help and support of a local family business , who donated BOXES of fruits and other essentials as well as contributions from you all. These items have been and are being distributed to individual families as well as local schools. We are proud to be part of this community
THANK YOU for making this possible!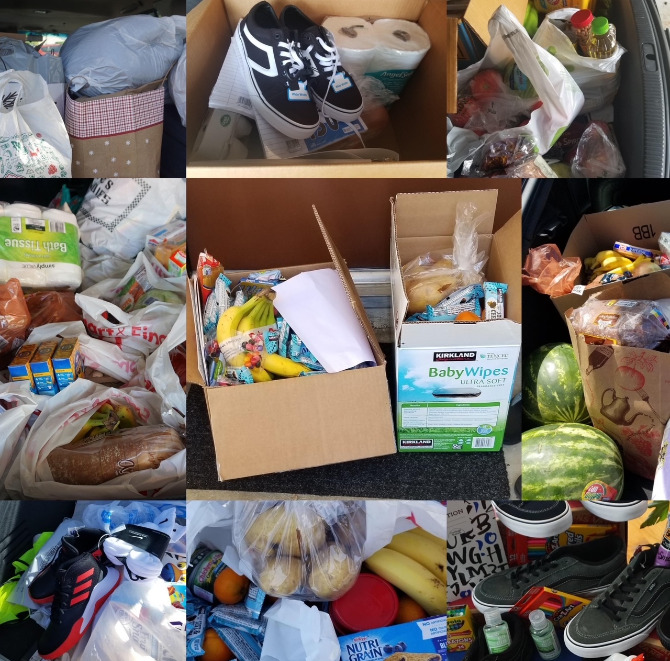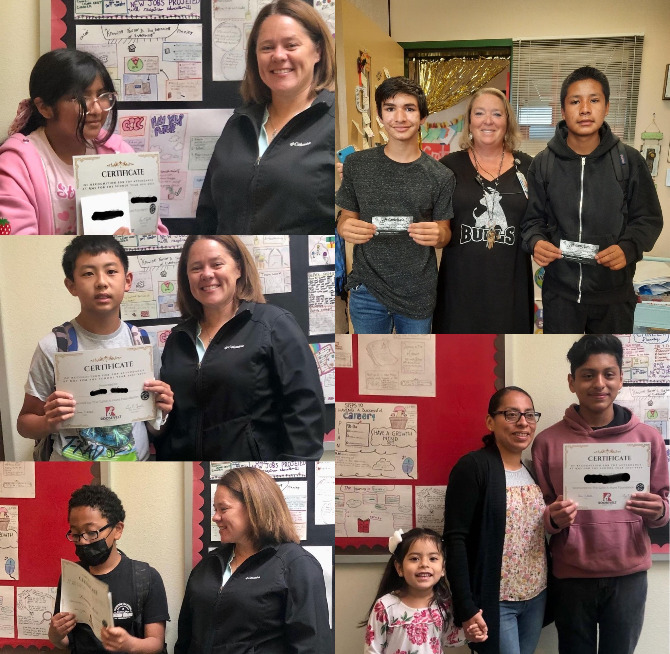 Mt. Mikes Pizza Gift Cards to Celebrate Local Students
Students at Roosevelt Middle School with their principal, Amy Zilk, received awards for attendance. The awards were sponsored by the Sallie A Hunt Foundation and Mt. Mike's Pizza on El Camino Real in Oceanside.
+

Two outstanding students received awards from Principal De Santo at Rancho Minerva Middle School. Each student received a $50.00 gift certificate from Mt. Mike's Pizza on El Camino Real in Oceanside.
Thank you, Mt. Mike's for supporting our students and the Sallie A Hunt Foundation!
We had fun at the Care Fair, teaching kids about compassion for others. Many young artists designed their own shoes!
North County San Diego Womens' March The theme: Embrace, Educate, Empower! Children enjoyed coloring their custom shoes!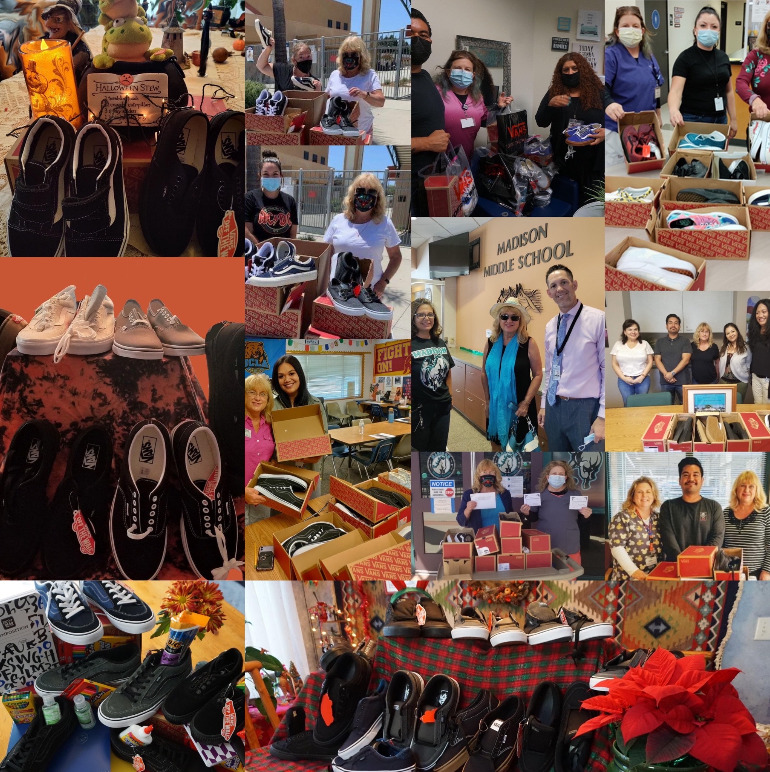 Ocean Knoll

Elementary

Pauma Valley Elementary

Madison Middle School

Rancho Minerva Middle School

Roosevelt Middle School

Martin Luther King Middle School

Vista Innovation and Design Academy (VIDA)

Fallbrook High School




Twin Oaks High School

Vista High School